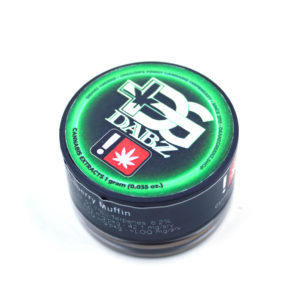 If you're a cannabis connoisseur, you know that the quality of your extracts matters. That's why we at Deanz Greenz are thrilled to announce the launch of our very own brand of extracts: DG Dabz.
Crafted with care by our expert team, DG Dabz features a range of premium sugar waxes that capture the essence of some of the most popular strains on the market. From the relaxing indica properties of Purple Hindu Kush to the balanced hybrid effects of Wedding Crashers and Platinum Dosi, there's a DG Dabz sugar wax for every palate and preference.
But DG Dabz isn't just about great flavor and effects – it's also about value. We're proud to offer our DG Dabz sugar waxes at an unbeatable price point of just $15 per gram, so you can enjoy top-quality extracts without breaking the bank.
What sets DG Dabz apart from other brands on the market? It's the care and expertise that goes into every batch. Our team takes pride in crafting extracts that truly capture the essence of the strains they come from, using only the best-quality starting material and state-of-the-art extraction techniques.
So whether you're a seasoned dabber or just looking to try something new, we invite you to give DG Dabz a try.